One-on-One Medical Interview Training
The UMAT is now over and it is time for those who have performed to the required standard, to cross the final hurdle on the way to starting their studies in the medical field. We are of course, referring to the medical school interview process, which will be offered to the lucky few.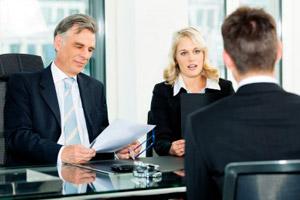 NIE has been conducting personalised one-on-one interview training sessions for over 13 years, and with a very high success rate!
The one-on-one interview coaching is catered to each student's individual and specific needs, based on their past life experiences, family, cultural and social background, past study experience, and finally, the university for which they are preparing for. This is a very intense interview training session, which places the interviewee in the interview hot seat before they attend the real interview.
Unlike other interview workshops, our aim is not to rehearse the questions. Because the reality is that no one really knows, which questions will be asked at the real interview. Instead, we closely study each individual's demeanour and their style of answering questions, communication skills and general logics. The interviewer aims at fine-tuning and polishing ones understanding of the interview process and how they should tackle different styles of questions. Once these skills have been mastered, no question will come as a surprise. Furthermore, based on each individual's performance during the mock interview, each student will be given extra homework that they will have to complete and follow through during the real interview.
Please note, the places for the one-on-one interviews are very limited as they are conducted by the principal / head academic interview training staff of NIE. Therefore, we strongly urge those who have been given an interview offer to not risk going unprepared to the interview and take advantage of our one-on-one interview training session.
---
IMPORTANT Information: Face-to-face training is conducted in NSW (Central Coast) and (QLD) Gold Coast. Students from other states can choose to travel for the day to those locations, or opt for the popular option of receiving the same training via Skype video conference.
Please note, the sessions fill up very fast due to strong popularity of this training. If this is the program for you, then book now to avoid disappointment!
Your interview session also includes a complimentary Interview Techniques manual which will be mailed to you upon your enrollment.
NSW (Central Coast):
One-on-one personalised UMAT interview preparation involves sitting through a strenuous 3-hours interview training session with an expert interviewer, which is followed by a full feedback and training session that covers:
your individual answers to each question asked during the mock interview are deconstructed in detail.
revolutionary interview formula that allows you to answer any question thrown at you during the real interview (this is very important if you do your research)
body language
eye contact
etiquette
posture
animation
grammar
language
vocabulary
pronunciation
annunciation and speech
clothing and presentation
personalised hints, tips and strategies
View students' most recent feedback about the workshop.
---
Can YOU benefit from Training for your Medical Entry Interview?
The time has come again where the focus is on Medical Entry Interview preparation. If you have been offered a university interview, or if you are hoping to be offered an interview in a future round or intake, don't get caught out without a chance to prepare with professionals.
When you call or email to book one of our remaining slots (limited places available), you can choose from live Skype training, or face-to-face training with our professionals in NSW (Central Coast) or QLD (Gold Coast).
It's never too early or too late to start. Have all your questions answered:
What can you be looking up or learning in the hours, days, weeks or year before your interview? (Hint: it changes depending on the urgency of your preparation)!

When you look at practice questions, do you sometimes wonder where to start?

Do you fail to instantly recognise what each question is really asking you, beneath the subject matter?

How fast can you distinguish constructs that are being measured, and do you know which factors are a waste of time discussing?

Do you wish you had a safe, reliable way of organising questions types in your head to allow the logician in you to shine?

Are you aware of the common ideas you must avoid to not instantly be 'red flagged' as a risk to the medical program?

Need some fall-back strategies to activate in case you freeze up, lose your train of thought, feel like you're rambling, or simple don't have any idea on how to answer?

Feel like you've spent years adding meaningful accomplishments to your resume which will now be wasted because you don't know how to merge this information while staying on track?

Ever wonder how you come across to strangers? Are you viewed as genuine or fake? Likeable or unpleasant? Humble or proud? Intelligent or robotic? Empathetic or cold? Interesting or boring?

Why are they interviewing you in the first place, and who are you really competing with?

How can you avoid being overly-logical with your responses, while still ensuring you utilise strategic material that will maximise positive impact.

What is the strategic material that instantly makes you valuable to your educational institution of choice?

And what should you expect on the big day? Should you wear a tie? Shake hands? Introduce yourself? Speak formally? Abide by which social expectations?
AND MUCH MORE… Do you use an effective answering structure? How are you with double-barrelled questions? Are you sure you're answering what you've been asked? Does your personal communication style need adjusting? How long can you pause and think for? Can you ask that a question be repeated? Should you prepare statistics, and if so, on what?
NIE offers exclusive 3-hour intensive one-on-one interview training preparation for your medical entry interview. If required, extra tuition can be discussed. However, majority of students find that the 3-hour training session is sufficient for their upcoming interview.
Luan Williams - (QLD) Gold Coast
NIE is proud to have on board Luan Williams as one of our Medical Interview Trainers. Luan is a psychological specialist and mind coach who specialises in training students, job applicants, managers, entrepreneurs, public personalities, key speakers, and other goal-oriented individuals.
Luan uses performance enhancing strategies to create new neuroplastic processes and thought patterns, and also specialises in preparation for key events that involve pressure, self-expectation, or limitation by time. She has an interest in study techniques, exam preparation, encoding of educational materials, and retrieval of personal information in critical situations.
With a skill base involving social psychology, cognition, public speaking, hypnotherapy, neurolinguistic programming, memorisation techniques, and instructional design, Luan ensures that you have the best chance to succeed in your medical entry interview. Her aim is to have you present in the way you truly believe is right for you, while still increasing your chances of admission by accessing key information. Her sessions include tactical information, interview activities, tips, enhancements, strategies and mock questions to help you attain success. Luan has scored in the highest 1–3% Australia-wide in verbal (humanities, social science) competencies and qualitative (mathematical and scientific) competencies, allowing her to encourage a firsthand cognitive approach that embraces both left- and right-hemisphere processing
Luan trains students internationally via Skype, and face-to-face nearby Gold Coast Airport. She has worked for the Dalai Lama, Channel 7, Gold Coast Council, and a variety of educational institutions. You may recognise her from her key role in numerous NIE student workshops.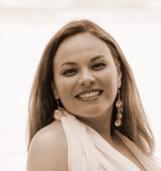 Luan Williams - Gold Coast
National Institute of Education has strictly limited spaces available to help you train, prepare, and present your best on one of the most important days of your life. Don't risk your future by 'over-practicing' the wrong way, and don't trust organisations that say they'll "coach you in what to say".
The key to real and effective medical interview training is giving you a true understanding of the process, the questions, their aims and their pitfalls. ONLY THEN can we begin to unlock the prime, relevant information that is resting inside you and only you. Practicing in the wrong frame of mind can make you appear over-coached, over analytical, wooden, and can even have you 'hearing' different questions to what you've been asked. Make sure that you approach interviews as the best, most genuine version of yourself – and only then add strategy to your answers, after this is attained. Allow our training program to guide you step-by-step through what you need to know.
Note: We can help you onto the right path and into the right headspace – but only you can supply your real thoughts, experiences, and cognitive processes. And of course, only you can show the will dedication sacrifice preparation, and focus needed to succeed in gaining entry to your dream career, no matter what. Do you have what it takes??
You will receive:
instructions on how to prepare for your training; and
3-hours of individual training (via Skype or face-to-face, as nominated) tailored to your university and interview format (MMI, MSA, panel interview, etc).
(Note that extra sessions are available for those with anxiety concerns, however one session is enough to broach all relevant materials).
Even more importantly, our specialist trainers tailor your intensive session to your own personal:
familiarity with NIE materials;
level of preparation;
speaking style;
personality type;
cognitive versatility;
prevalent interpersonal, oral and non-verbal mode of communication;
knowledge of social protocols;
individual presentation habits;
extracurricular accomplishment;
personal experiences; and
private strengths and weaknesses.
During your intensive session, you will get to experience:
relevant strategic and theoretical training;
a mock interview;
a personalised critical review on every word, nuance, tactic and idea you use in your answers;
and individuated, intricate encouragement tailored to your own cognitive, linguistic and communicative talk patterns.
If you would like to claim one of our limited training places for a Skype or face-to-face interview training session, do not delay in calling us on 1300 974 187 / 0412 439 115, or emailing . It's never too early to begin the satisfying journey of knowing your own real capability.