UCAT Preparation Courses
Are you committed to doing your best in the UCAT?
As always, we aimed and we succeeded in
producing the best exam preparation available.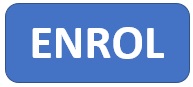 2019 Medical Interview Training Workshop Dates
For over 20 years, NIE has been referred to as the leaders in UMAT and Medical Interviews preparation. With nearly two decades of experience in research, development, and aptitude test training, we have now turned our focus to the UCAT! In effort to provide our UCAT candidates with the absolute best training platform we have partnered with the best brand in the game!
Henceforth, we would like to announce our partnership with MEDIFY.co.uk
Medify is an online question-bank platform, which has been training candidates for the UCAT (UKCAT) since 2009.

Medify.co.uk specialises in the UCAT (UKCAT) preparation and their platform is used by over 1-in-3 of all UCAT (UKCAT) candidates in the United Kingdom.
NIE UCAT preparation course enrolments for UCAT 2019 and UCAT 2020 already started and workshop dates are filling up fast. NIE UCAT Medify Platform will provide you with an unrestricted 12 months membership for a mere AU$199, which is a fraction of what other providers have on offer! Students can choose to utilise the UCAT Medify training platform coupled with our famous face-to-face UCAT workshop, and for an all-inclusive training attend the full day Medical Interviews Training and Advanced Communication Skills Workshop as well.
Signing up for ANY of the NIE UCAT Courses will automatically make you NIE Student Member.
NIE membership will provide you with access to our NIE Teachers, and also choice of upgrading to our other courses at a reduced cost.
The NIE UCAT courses have been produced and designed to:
Familiarise candidates with typical UCAT questions.
Set candidates on a path to developing a personal profile of their UCAT strengths and weaknesses.
Provide underpinning curricula, practice UCAT questions and assessments to overcome any identified weaknesses and hone strengths.
Strategically prime candidates to be as competitive as possible in the forth-coming UCAT.
Allow you to learn the ins-and-outs with video tutorials. Hear from the experts on how the UCAT is structured and how to handle each part.
Enable you to practise, identify your weaknesses, and see yourself improve.
Simulate the UCAT with a powerful replica UCAT preparation platform.
provide students with familiar UCAT exam conditions. The online preparation has been designed to mimic the UCAT. The UCAT is less intimidating if you've done it before. Experience the next best thing under timed conditions with a single-use, quality-assured mock tests.
Finally, review your performance to focus your attention. See your progress with trackers and statistical insights. Highlight your strengths and weaknesses to make better use of your time.
UCAT Courses Chart - Australia and New Zealand
Each UCAT NIE Course includes an unrestricted access to a revolutionary UCAT training online platform which closely mimics the UCAT-style questions and the exam layout. The platform is now live and enrolments are filling up fast. Start your UCAT training today!
UCAT Platform features:
10,234 + Questions covering every UCAT Section:
Verbal Reasoning
Decision Making
Quantitative Reasoning
Abstract Reasoning
Situational Judgement
7 Full Strength Mock Exam and 18 Mini-Mock Exams
With time tracking and predicted scores
Performance Feedback
Highlights strengths and weaknesses and helps you prepare efficiently
Unrestricted training access for 12 months
If you are serious about successful UCAT preparation we highly recommend completing the UCAT workshop and an early interview training in Year 11 or beginning of Year 12.