NIE UCAT and Interview Preparation Specialists
MMI and Panel Interview - Medicine & Dentistry
Rebekah Ramsey  (available)
1-on-1 Personalised & Group Medical and Dental Interviews Coach

Advanced Communication Skills Trainer

1-on-1 Bond University Psychometrics Test Trainer

1-on-1 Casper Test preparation trainer, program developer, coordinator and facilitator.

Over 20 Years of Experience in Professional Secondary School Teaching and Working with Gifted and Talented Students

Kaplan Certified Educator in the area of UCAT coaching and conducting group workshops

Author and facilitator of the NIE Verbal Reasoning Advanced Skills workshop
Rebekah is a specialist NIE trained Medical Admission Interviews Coach as well as Kaplan Certified and Trained UCAT educator with over 20 years of experience in Education and Training. Most of Rebekah's teaching career has been spent at top-ranking NSW selective schools, which see large numbers of high achieving students, many of whom end up in highly competitive degrees in medicine, law, science and engineering at top-ranking universities worldwide.
Rebekah has authored, assessed and evaluated selective school entry tests, developed comprehensive Gifted and Talented teaching and learning programs, been on numerous interview panels in Corporate, Academic and DET arenas and is currently training in the area of Careers Advisor through University of New England with specialist interest in motivating students to developing the best version of themselves for applications to University and beyond. Her interest in Kaplan and the Medical Aptitude test developed as the need of her students required more specialist education. Her theory of "you cannot teach what you do not know" led her to NIE, Kaplan and the desire to impart her knowledge to a wider audience, therefore distributing the concepts, strategies and understanding that is required for success in the UCAT and the University Medical entry interview processes. Combined with a current working knowledge of the Department of Education, work experience, scholarship applications, and University entry requirements there is a strong student/ teacher connection demonstrating an understanding of the demands of the senior years of secondary school and the commitment required to succeed in UCAT and beyond.
Rebekah has also led a creative life outside of UCAT where she worked and trained as a performer and actor which developed her own communication skills and self-guidance to the possibilities of stepping out of the "comfort zone". Additionally, Rebekah is trained and has presented programs in Customer Service and Manager/ Client potential to corporate clients across Australia. This area of Rebekah's expertise goes beyond the academia and places value on the importance of communication through practice and interview performance to enhance the natural academic strengths. Rebekah understands that there is more to an interview than merely answering the questions. The areas of communication and intrinsic individual details are the key components of exploring the growth and development of the students whom she works with in order to explore the full potential for future employment and study. Rebekah values the concept of individuality and encourages each student to explore their limitations then stretch themselves to become more aware of their potential.
Over the past 20 years, Rebekah has assisted in developing student potential through goal setting, strategy training, striving for excellence, and self-awareness. Rebekah maintains a strong connection with her students, past and present, and enjoys nothing more than seeing them achieve their potential and succeed in their area of interest.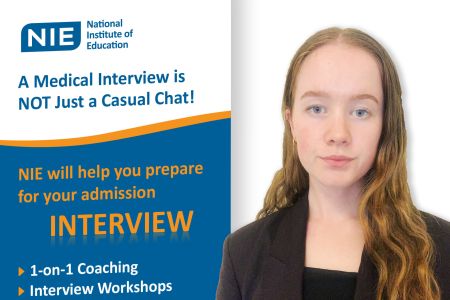 Stephanie Hibburt (limited availability)
1-on-1 Personalised & Group Medical and Dental Interviews Coach

Medical student at the La Trobe University 

Extensive experience in rural and indigenous health. Has also completed a Graduate Certificate in Public Health
Stephanie is currently studying a Bachelor of Biomedical Science (Medical)/ Doctor of Medicine degree at La Trobe University/The University of Melbourne in Bendigo. She grew up in rural southwest Victoria, in the coastal town of Port Campbell. Stephanie graduated from high school in 2016 and went on to complete a Bachelor of Science (Majoring in Neuroscience/Human Physiology) at the University of Melbourne. Later, she also completed a graduate certificate in Public Health at Flinders University with Distinction majoring in Aboriginal and Torres Strait Islander Health, Contemporary Health Issues in Australia, Health Issues in Disability, Mental Health, and Health Promotion.
Stephanie sat the GAMSAT and the UCAT in 2021 and was offered post-graduate interviews and undergraduate interviews across Australia. Stephanie was interviewed by Sydney's Notre Dame University, which is a portfolio university. Stephanie was also interviewed by Charles Sturt University, the Joint Medical Program, the Joint Program in Medicine, and La Trobe University/The University of Melbourne. She accepted a place in the Bachelor of Biomedical Science (Medical)/Doctor of Medicine with La Trobe University and the University of Melbourne. Stephanie is currently placed at the La Trobe regional campus in Bendigo. 
Stephanie has held several leadership roles in her community and at University. She is currently based in regional Victoria in Bendigo, studying at La Trobe's Rural campus. Stephanie is a committee member of the La Trobe Rural Health Club, that aims to provide an insight for students into rural health, to promote a multidisciplinary approach to health, to serve the wider community through events and to assist rural students in considering a career in health sciences. Stephanie has held leadership roles in many Sports, captaining hockey, swimming and cycling teams. In 2019, Stephanie was the head of Sports at Newman College and a member of the General Committee of the Students Club at Newman College. Within the leadership group she was responsible for organising student events, annual dinner's and all the college sports. Due to her commitment and involvement in leadership within the college, she was awarded the Saint Ignatius Community Service Award which acknowledges and rewards outstanding community service, generosity, and compassion to those in need.
Along with her studies, Stephanie also trained as a National Level Road Cyclist and was also awarded an Elite Athlete Scholarship in 2018 and 2019 at the University of Melbourne for Swimming and Triathlon. In 2018 she was named Female Athlete of the year at Newman College. In 2022, Stephanie was accepted onto the La Trobe University Elite Athlete program, for Cycling and received the La Trobe Elite Athlete Scholarship for competing at a National Level in Road Cycling. Stephanie's goals in cycling are to compete in the Australian National Series and hopefully race overseas.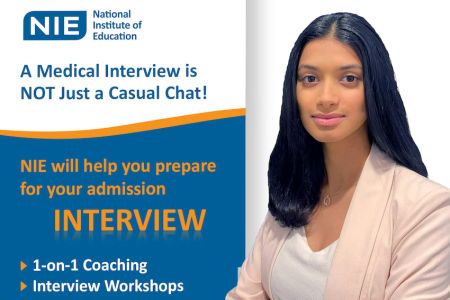 Senara Kulatunga (limited availability)
1-on-1 Personalised & Group Medical and Dental Interviews Coach

Experienced UCAT training workshop facilitator

Senior Medical student at the UNSW 
Senara is currently completing her Bachelor of Medical Studies / Doctor of Medicine at the University of New South Wales. Senara initially started working with the National Institute of Education in 2017 where she was assisting senior Interview workshop trainers in the facilitation of events in Adelaide. During this time she was also studying for the Bachelor of Health Sciences degree at the University of Adelaide, which made her a great asset to NIE as she was able to mentor young students about the foundations of a medical degree and university life as a whole.
After her first year at the University of Adelaide, she completed the year with the highest level GPA score of 7 and UMAT (now UCAT) score of 96. In her UMAT she especially excelled in the non-verbal reasoning section (similar to the current  Abstract Reasoning) and the understanding people section (somewhat similar to the current SjT). She received interview offers in multiple states and has completed both panel interviews and MMIs in this process. In the more recent years, she underwent intensive advanced interview coaching training with NIE, and together with her own past experiences, she has proven to be a highly proficient trainer, coach, mentor, and an invaluable member of the NIE team.
Senara's involvement in medicine stretches beyond her studies where she has undertaken work in GP practice and is also a John Flynn Placement Program scholar which has enabled her to shadow a rural medical practitioner, learning about the provision and delivery of clinical health care to rural communities.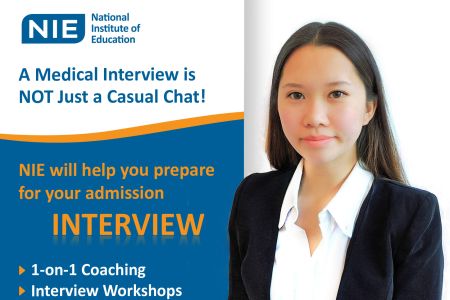 Anne Lam (available from 20 Nov 2023)
1-on-1 Personalised & Group Medical and Dental Interviews Coach

Experienced UCAT training workshop facilitator

Senior medical student at University of Adelaide
Anne Lam is currently completing her 6th (final) Year of her Medical studies at the University of Adelaide. She graduated high school with a perfect ATAR of 99.95 and received a UMAT (now UCAT) score of 97th Percentile. She has worked with the National Institute of Education for over 5 years, regularly assisting with the NIE Medical Interview Workshops, Medical Pathway seminars as well as being NIE's Schools Liaison Representative in Adelaide.
When preparing for her own medical admission process, Anne left no stone unturned, gaining work experience in a variety of ways.  To gain more direct exposure of a career in medicine, Anne shadowed multiple specialists in a variety of medical settings including an obstetrician and a general practitioner in Adelaide. She also shadowed rural health care providers in rural settings including a GP and a dentist. Still yearning to gain more work experience, Anne also travelled to Nepal with Projects Abroad. She was able to gain hands-on experience and insight into front-line medicine that was essential to her success during her admission process.
After attending the interview workshop herself in both Year 11 and Year 12, Anne was offered interviews for medicine and dentistry in all states around Australia and was successful in obtaining an offer for medicine in all respective universities. Through this Anne became exposed to several methods of interviewing and in the past year, through working with the company and undergoing professional training, has developed a keen sense of knowledge into the mind set of an interviewer. She is highly specialised in giving constructive criticism to students preparing for the interviews and is passionate about helping students achieve their full potential.
For the past two years, Anne has also worked in the field of extracurricular education, working with tuition companies in Adelaide and giving private tuition in English, Physics and Chemistry. She is currently involved in peer mentorship programs through Adelaide University and is passionate about sharing her knowledge with others.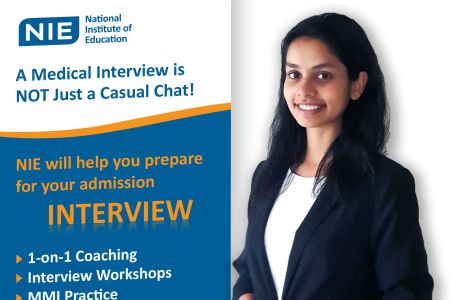 Srishti Sharma (available)
Medical and Dental Interviews Coach

Experienced student coach and mentor 

Medical Student at the University of Adelaide 
Srishti completed her Secondary education in Adelaide with an impressive scaled ATAR of 99.95. For the first year of her undergraduate studies, she took a Bachelor of Science degree at the University of Adelaide during which time, she sat the UCAT and received outstanding scores of DM-890, QR-880 and AR-890 (Total 98th percentile). Her UCAT score along with her competative GPA of 6.9 got her the offer to the  Medicine degree at the University of Adelaide, where she is currently enrolled.
Srishti teaches her students the proven strategies that she has developed, with the aim of helping them maximise their UCAT own scores. Students who worked with Srishti in the past had a median UCAT score of 3000 and the highest score amongst them was 3210.
In addition to UCAT coaching, Srishti is also an outstanding interview skills coach. As well as facilitating NIE's Interview Preparation workshops, she also trains students on 1-on-1 mode. 
'Watching my students develop their skills and confidence, and then tackle the once-horrifying UCAT Test like absolute top-of-the-game athletes is so rewarding for me, and I'm passionate about helping each student develop in this way.'
Her involvement in medicine outside of studies includes working at a rural clinic, where she has had the opportunity to engage with patients from all walks of life, and shadowing surgeons in theatres, where she has developed her industry knowledge and skills. But Srishti promises that she is not just a work-hog! When she is not studying, working, or teaching, you can find me training for taekwondo, hiking, bouldering, or woodworking. As a Taekwando Black belt, she also coaches younger children in this martial arts skills.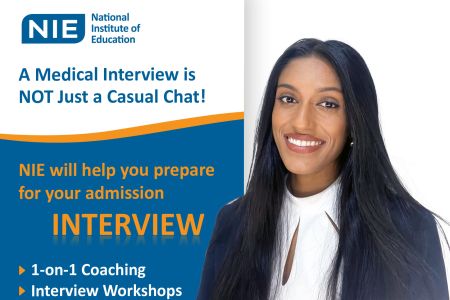 Pranami Gamage (available)
Experienced tutor working with high achieving students

Current medical student at La Trobe University 

Current bachelor of Law student at Monash University 
Pranami is currently dual enrolled, studying a Bachelor of Biomedical Science (Medical)/Doctor of Medicine degree at La Trobe University/The University of Melbourne and a Bachelor of Laws (with honors) at Monash University. Pranami grew up in Bendigo where she graduated from Girton Grammar School in 2020 where she was offered interviews for medicine across multiple Australian universities. However, her passion for rural and remote medicine brought her back to Bendigo to study Medicine at her hometown.
Pranami has multiple years of experience working in childcare, as well as experience in one-on-one tutoring with high school students. Her unique experience as a dual-enrolled student, also studying Law at Monash, has further provided her with a unique perspective on situational judgment and interview questions. Her training and work with NIE  combined with her passion for medicine makes her eager to help students with their medical admissions.
Pranami has held many leadership roles during her time at University. At Monash, she was appointed as a residential advisor at Monash Residential Services in 2022, where she was awarded 'Best residential advisor for Urban Community' in 2022. She has also been newly appointed as the Indigenous Health Officer for the La Trobe Rural Health Club in 2024, hoping to bring awareness to the importance of Indigenous Health within Australia. Pranami has also been awarded many scholarships during her time at University. She was awarded the Monash Potential Access Scholarship in both 2021 and 2022, as well as the La Trobe STEM scholarship since 2022 for her accomplishments in science and medicine.
Sean Zhao
UCAT & medical interview workshop facilitator

Medical student at the University of Queensland
Sean is currently in his third year of a dual Bachelor of Biomedical Science/Doctor of Medicine degree at the University of Queensland. He graduated from the Sydney Grammer School with an ATAR of 99.80 and has taken the UCAT twice, scoring 3340 and 3400 (both times in the very high 99th percentile). Recently he has also achieved a 99th percentile score (71/85/78) on the Graduate Medical School Admissions Test (GAMSAT). 
Since starting his university degree at UQ, Sean has helped students with tutoring across a wide range of subjects and year groups, in both 1-on-1 and classroom settings.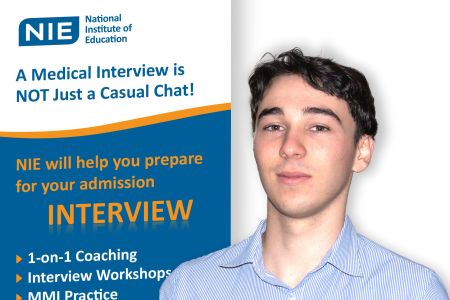 Jake Bennett (available)
1-on-1 Personalised & Group Medical and Dental Interviews Coach

In-depth knowledge of rural and indigenous health/medicine

Medical student at the University of Melbourne
Jake is a dedicated and experienced medical admissions coach, who is currently studying for his Doctor of Medicine degree at the University of Melbourne. Prior to this, he completed his Bachelor of Biomedical Science degree at La Trobe University. With an impressive background in medicine and a passion for rural healthcare, Jake is eager to help prospective medical applicants prepare for their interviews and achieve their dreams of becoming healthcare professionals.
Hailing from the small community of Irymple, Jake graduated from Mildura Senior College in 2019 with exceptional academic achievements, including an impressive ATAR. His outstanding academic record earned him multiple offers for undergraduate medical programs, and he decided to pursue his studies in the combined Bachelor of Biomedical Science/Doctor of Medicine program. This rigorous academic journey has provided him with valuable insights into the medical admissions process.
Jake's deep-rooted passion for rural healthcare drives his commitment to supporting students who share a similar vision. Having experienced life in a close-knit community, he understands the unique challenges and rewards of healthcare in rural areas. He takes pride in helping prospective students craft compelling personal statements that reflect their own unique rural experiences, allowing them to stand out in their applications.
Drawing from his own experiences, Jake knows the importance of excelling in interviews. He interviewed for prestigious institutions like Monash, University of Western Sydney, JCU, Charles Sturt, and La Trobe, and his stellar performance secured him multiple offers for medical programs. Ultimately, he accepted a place in the Bachelor of Biomedical Science/Doctor of Medicine program.
Jake's passion for medicine extends beyond academics. He actively contributes to the field through employment at Bendigo Health and his role as an Ambassador and former recipient of the Royal Flying Doctors Service's "Give Them Wings" program. This involvement provides him with a deep understanding of the practical aspects of healthcare and underscores his commitment to making a positive impact in underserved communities.
Beyond his academic pursuits, Jake engages in various leadership roles, including active participation in the Latrobe Rural Health Club and Latrobe Association of Biomedical Students. His dedication to his community and passion for healthcare shine through in every aspect of his life. Jake embraces a well-rounded lifestyle and finds joy in outdoor activities such as rock climbing, skiing, mountain biking, photography, and sailing. His diverse interests contribute to his ability to connect with applicants on multiple levels, fostering an environment of trust and understanding.
Industry Consultants and NIE Management Team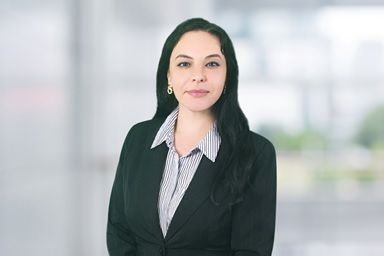 Luan Williams (currently not available for 1-on-1 coaching)
Bond Universiry Psychomtrics Test Preparation Webinar Facilitator

1-on-1 Personalised Medical Interviews Coach and Advanced Communication Skills Strategist

Co-author of the NIE Interview Techniques book and author and creator of the Advanced Interview Training workshop and resources.

Skills Strategist Psychological Consultant in Gifted and Talented
Luan Williams is an author, psychological scientist and strategic coach who consults in the field of Gifted and Talented. Luan uses an approach to self-enrichment called 'Collective Individualism' that utilises an individual's best self in order for them to be most effective within their future field of endeavour  – with a special focus on the areas of medicine, philanthropy, peace tech and education.
In coaching and advising children, parents, educators, entrepreneurs and executives on how to reach their full potential, ethically and in line with mental and emotional well-being, Luan puts special focus on helping clients attain personal excellence, along with deep learning and key milestones. Her coaching philosophy incorporates the principles of neuroplasticity and the evolved developmental niche (EDN) to help people become more well-rounded and well-grounded within themselves. She has found that a person's aspirations are more naturally attained by aligning themselves with the greater good in a way that provides measurable feedback, and this has proven especially effective with gifted and talented individuals in all life areas. Luan's approach to self-betterment can also be applied directly to enhanced memory techniques and to preparations for interviews and public speaking events.
After working for the Dalai Lama, Luan has developed a passionate interest in how evolutionary science prepares us with all the best, human tools we need to attain happiness. From her psychological consultancy on the Gold Coast, Australia, she has tapped into people's own inbuilt, natural talents so that they can best help themselves, working alongside executives, entrepreneurs, international personalities, parents and students using the power of science.
Luan's background is in psychological science (BPsychSc.), play therapy, psychometrics, positive psychology, language, strategic design, and self-development. She won the 'Griffith Award for Academic Excellence' for studies in psychology in 2012 and has qualified with ACER in the top 1% to 3% in Verbal (humanities and social science) and Qualitative (mathematical and scientific) competencies throughout the country. Luan uses her understanding of these standardised measures, along with her appreciation of multiple intelligences that include music, nature and the arts, to bring balance and intrapersonal understanding to the Gifted and Talented population.
Luan presents at seminars and talks in Brisbane, Gold Coast, Melbourne, Adelaide and Perth where she lectures about emotional intelligence, verbal reasoning, decision-making, quantitative reasoning, abstract reasoning, situational judgement, interview skills and career planning in line with best values. In October 2018, she presented in Europe to the School of Banking and Finance at the University of Malta showing students how they can help collective blockchain technologies improve the global economy for everyone.
Luan writes psychometric questions for the measuring of various intelligence for educational organisations. She is a co-author of the first Australian textbook on interview skills specifically for medical entry, 'Interview Techniques'. Alongside other leaders in the medical field and the National Institute of Education, Luan is currently designing a new psychology-based model of MMI (Multiple Mini-Interview) Design with the aim of bringing equity, reliability and meaningful standardisation of marking criteria to the global medical entry interviews industry for tertiary providers.
Functioning as part of a brains trust, Luan directs the Neurochild Community (www.facebook.com/NeuroChildHQ) project, which focuses on self-improvement and collective empowerment of gifted individuals via scientific methods. For the past decade, Luan has assisted hundreds of gifted and talented people to achieve their goals. She has a special interest in helping exceptional people attain dream-life balance and realise their goals for gaining entry to become doctors, some of whom she mentors until this day.
"Sometimes a gifted person can be their own biggest limitation– but 'overthinking' can transform into self-belief when that same energy and effort is re-focused to rest on the big picture. The key for those who are irregularly talented in one special area is to learn the methods that will get them to where they desire, without getting lost in the attention to detail that seems rife alongside talent. It all begins with knowing and accepting yourself."
 – Luan Williams
Dr. Clayton Lam
Doctor of Medicine from Griffith University 

Associate Lecturer at Griffith University - School of Medicine and Dentistry

1-on-1 Personalised & Group Medical and Dental Interviews Coach

1-on-1 medical interviews intensive training coach and workshop facilitator

Specialist GAMSAT tutor with over 5 years experience in GAMSAT level chemistry, biology, maths & English coaching.
Clayton has just completed his studies for the  Doctor of Medicine degree program at Griffith University, Gold Coast QLD. In leading up to his medical degree he also completed a Bachelor of Medical Science undergraduate degree at Griffith University, a Graduate Certificate in Public Health, and received a Graduate Medical School Admissions Test score (GAMSAT) of 95th Percentile. He graduated high school in Adelaide in 2015 with an ATAR of 99.80, with subject merits in Maths, Chemistry, and Music. Currently, he has over 6 years of experience in helping coach students to achieve success in their med prep journey and to enable them to reach their fullest potential.
During his medical studies, Clayton has been successful in being inducted into Griffith Honours College, and the Golden Key International Honour Society. He also received academic excellence awards in both years of his Bachelor of Medical Science Degree. In 2019, he held the role of the Vice-President of the General Practice Student Network at Griffith University. Through these experiences, Clayton has become a confident communicator and highly competent in assisting those junior to him.
To further his interests in medicine, Clayton has been proactive in undertaking various research projects and presented them at numerous conferences, including Gold Coast Research Week. He has also done elective medical placements with GAP Medics (to Tanzania) and Projects Abroad (to Shanghai).
Clayton is a dedicated individual and currently provides private tuition in English, Maths, Biology, Chemistry at both high-school and university levels. Having also attended numerous medical school interviews around Australia, Clayton is highly seasoned at tackling difficult interview topics and systematic ways in approaching them. He is hopeful to share his knowledge with all students that are keen to pursue a medical career to allow for their application to be the very best it can be.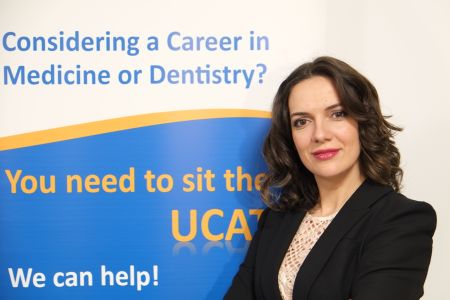 Sasha Tymoshenko
University Medical and Dental Entry (Australia) consultant.

Managing Director of UCAT Preparation Australia. 

GAMSAT and HPAT consultant.

UCAT and HPAT preparation content writer and teaching curriculum developer. 

UCAT preparation courses programs coordinator.

Medical Intevirews preparation courses programs coordinator.

Member of the Golden Key International Honour Society - The University of Sydney
Sasha started her work with the National Institute of Education in 2007 and by 2009 she was appointed as the National UMAT Preparation Program Coordinator. One of her 1st major achievements was the introduction of the Simulated UMAT (UCAT) Day, which over the years saw thousands attend the program in order to become better prepared for the university clinical aptitude tests. 
More information about Sasha coming soon.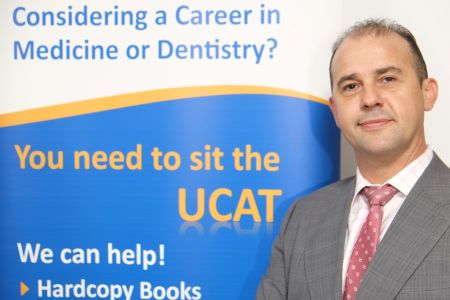 Zobair Bary  (currently not available for 1-on-1 coaching)
Author & coordinator of NIE Medical and Dental school interview training programs. 

Certified Educator and Experienced Aptitude Test trainer, author, and workshop facilitator, specialising in UCAT, HPAT, GAMSAT, ISAT, and more. 

1-on-1 and group interview trainer and workshop facilitator

Experienced interview panelist in both private and public sectors 

Public speaker and media presenter 

School and career advisor liaison 
Zobair started working with NIE in 2008, initially as a Health Industry Consultant and shortly after as a UMAT workshop presenter in 2009. Zobair became directly involved in NIE's medical interview training program in 2011 and by 2014 he revised the interview training curriculum in its entirety as well as having introduced an extremely effective interview training workshop, which over the years has seen countless successful applicants entering their dream universities and many working in the field of medicine and dentistry. 
Mr, Bary currently holds the position of Academic Director and Principal at the National Institute of Education and works closely with many medical professionals in order to improve current programs and to develop revolutionary future training programs, which will help medical candidates enter their desired professional field.