Interview Preparation Specialist in MMI and Panel Interview - Medicine and Dentistry
MMI, Structured and Semi-structured panel Interviews for Medicine and Dentistry
Luan Williams
Senior 1-on-1 Personalised Medical Interviews Coach and Advanced Communication Skills Strategist
Psychological Consultant in Gifted and Talented
Luan Williams is an author, psychological scientist and strategic coach who consults in the field of Gifted and Talented. Luan uses an approach to self-enrichment called 'Collective Individualism' that utilises an individual's best self in order for them to be most effective within their future field of endeavour – with a special focus on the areas of medicine, philanthropy, peace tech and education.
In coaching and advising children, parents, educators, entrepreneurs and executives on how to reach their full potential, ethically and in line with mental and emotional well-being, Luan puts special focus on helping clients attain personal excellence, along with deep learning and key milestones. Her coaching philosophy incorporates the principles of neuroplasticity and the evolved developmental niche (EDN) to help people become more well-rounded and well-grounded within themselves. She has found that a person's aspirations are more naturally attained by aligning themselves with the greater good in a way that provides measurable feedback, and this has proven especially effective with gifted and talented individuals in all life areas. Luan's approach to self-betterment can also be applied directly to enhanced memory techniques and to preparations for interviews and public speaking events.
After working for the Dalai Lama, Luan has developed a passionate interest in how evolutionary science prepares us with all the best, human tools we need to attain happiness. From her psychological consultancy on the Gold Coast, Australia, she has tapped into people's own inbuilt, natural talents so that they can best help themselves, working alongside executives, entrepreneurs, international personalities, parents and students using the power of science.
Luan's background is in psychological science (BPsychSc.), play therapy, psychometrics, positive psychology, language, strategic design, and self-development. She won the 'Griffith Award for Academic Excellence' for studies in psychology in 2012 and has qualified with ACER in the top 1% to 3% in Verbal (humanities and social science) and Qualitative (mathematical and scientific) competencies throughout the country. Luan uses her understanding of these standardised measures, along with her appreciation of multiple intelligences that include music, nature and the arts, to bring balance and intrapersonal understanding to the Gifted and Talented population.
Luan presents at seminars and talks in Brisbane, Gold Coast, Melbourne, Adelaide and Perth where she lectures about emotional intelligence, verbal reasoning, decision-making, quantitative reasoning, abstract reasoning, situational judgement, interview skills and career planning in line with best values. In October 2018, she presented in Europe to the School of Banking and Finance at the University of Malta showing students how they can help collective blockchain technologies improve the global economy for everyone.
Luan writes psychometric questions for the measuring of various intelligence for educational organisations. She is a co-author of the first Australian textbook on interview skills specifically for medical entry, 'Interview Techniques'. Alongside other leaders in the medical field and the National Institute of Education, Luan is currently designing a new psychology-based model of MMI (Multiple Mini-Interview) Design with the aim of bringing equity, reliability and meaningful standardisation of marking criteria to the global medical entry interviews industry for tertiary providers.
Functioning as part of a brains trust, Luan directs the Neurochild Community (www.facebook.com/NeuroChildHQ) project, which focuses on self-improvement and collective empowerment of gifted individuals via scientific methods. For the past decade, Luan has assisted hundreds of gifted and talented people to achieve their goals. She has a special interest in helping exceptional people attain dream-life balance and realise their goals for gaining entry to become doctors, some of whom she mentors until this day.
"Sometimes a gifted person can be their own biggest limitation– but 'overthinking' can transform into self-belief when that same energy and effort is re-focused to rest on the big picture. The key for those who are irregularly talented in one special area is to learn the methods that will get them to where they desire, without getting lost in the attention to detail that seems rife alongside talent. It all begins with knowing and accepting yourself."
– Luan Williams
---
Anne Lam
Specialist in conducting undergraduate medical and dental school entry mock interviews (structured panel, semi-structured, MMI) with the provision of constructive criticism, feedback and advice.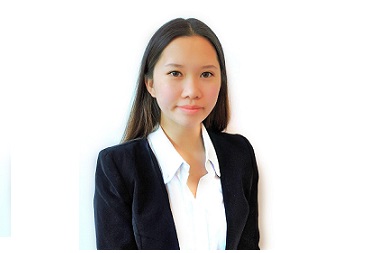 Anne Lam is a current Medical Student studying at the University of Adelaide. She graduated high school with a perfect ATAR of 99.95 and received a UMAT (now UCAT) score of 97th Percentile. She has worked with the National Institute of Education for the past year, regularly assisting with the NIE Medical Interview Workshops, Medical Pathway seminars as well as being NIE's Schools Liaison Representative in Adelaide.
When preparing for her own medical admission process, Anne left no stone unturned, gaining work experience in a variety of ways. To gain more direct exposure of a career in medicine, Anne shadowed multiple specialists in a variety of medical settings including an obstetrician and a general practitioner in Adelaide. She also shadowed rural health care providers in rural settings including a GP and a dentist. Still yearning to gain more work experience, Anne also travelled to Nepal with Projects Abroad. She was able to gain hands-on experience and insight into front-line medicine that was essential to her success during her admission process.
After attending the interview workshop herself in both Year 11 and Year 12, Anne was offered interviews for medicine and dentistry in all states around Australia and was successful in obtaining an offer for medicine in all respective universities. Through this Anne became exposed to several methods of interviewing and in the past year, through working with the company and undergoing professional training, has developed a keen sense of knowledge into the mind set of an interviewer. She is highly specialised in giving constructive criticism to students preparing for the interviews and is passionate about helping students achieve their full potential.
For the past two years, Anne has also worked in the field of extracurricular education, working with tuition companies in Adelaide and giving private tuition in English, Physics and Chemistry. She is currently involved in peer mentorship programs through Adelaide University and is passionate about sharing her knowledge with others.