At NIE we sell Australian stocked books, which means, your order will be dispatched via Express Post with a delivery time-frame of 1-2 working days to non-rural areas in Australia.
Get into Medical School - 1250 UKCAT Practice Questions. Includes Full Mock Exam
Price: $59

With 1200 UKCAT (same as UCAT) practice questions (including a full mock exam), in-depth explanations, and comprehensive tips and techniques spanning over 770 pages, this book constitutes an ideal preparation tool for the UCAT, helping candidates save time, retain focus and optimise their score. Fully compliant with the new-style UCAT exam for 2019 medical entry, the book shows how to approach each type of question (abstract, verbal and quantitative reasoning, decision making and situational judgement) and helps candidates familiarise themselves with all the potential traps that can be laid by the examiners. The overwhelming range of exercises that it contains will enable all UCAT candidates to refine and optimise their technique to answer questions under strict time constraints. This book replicates the breadth and depth of the different types of questions that can be asked in the live UCAT test and the spectrum of difficulties that it covers (from normal to stretching), which makes it an ideal preparation tool for all those who want to achieve a high score and maximise their chances of getting into the medical school of their choice.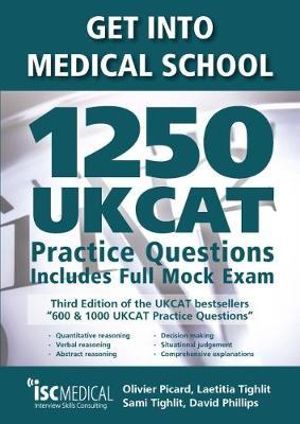 The Ultimate UCAT (UKCAT Guide) 1200 Practice Questions
Price: $59

Published by the UKs Leading Medical Admissions Company, the Ultimate UKCAT Guide is the most comprehensive UKCAT Book available. This book contains powerful time-saving strategies that will allow you to answer difficult questions within the time limit as well a massive 1200 Practice Questions written in the style and difficulty of the real exam. Each question comes with Fully Worked Solutions that guide you through the most efficient way for getting the correct answer as quickly as possible.
This book includes 250 Verbal Reasoning, 350 Quantitative Reasoning, 300 Abstract reasoning, 20 Decision Analysis and 300 Situational Judgement Tests (SJT) questions. With contributions and advice from over 20 Specialist UKCAT Tutors, this is your Ultimate companion to the UCAT exam preparation.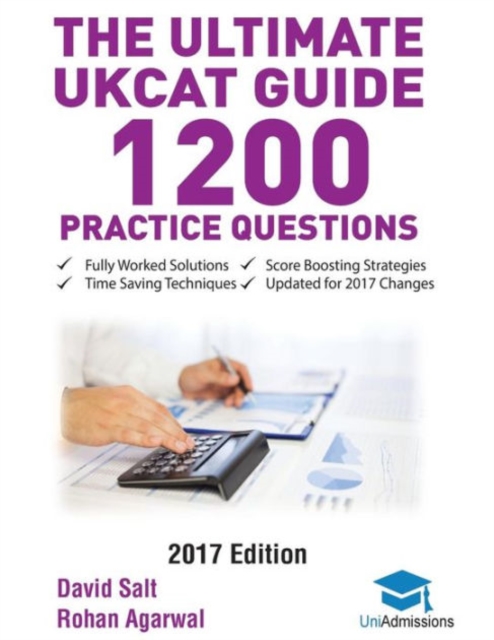 UCAT (UKCAT) for Dummies
Price: $59

This 375 pages book is completely updated to include the review materials and practice you need for the new UCAT Situational Judgment Test (SJT) The expert advice, instruction, review and practice students need to score high on the UCAT exam. If you are planning on applying to medical or dental school, the new edition of UCAT (UKAT) For Dummies provides a proven formula for success. It is packed with practice questions, in-depth answers, and strategies and tips for scoring well on each of the test sections, including the SJT and the new question types introduced for the Verbal Reasoning and Abstract Reasoning test sections.

UCAT (UKCAT) Practice Test Papers Volume 1+2
Price: $79

Practice is the key to success in the UCAT
6 full mocke UCAT (UKCAT) test papers with answers and explanations. Written by Oxbridge Medical Experts who scored in the top 10th percentile.
Whilst there are many ways to improve your question answering, you cannot be fully prepared until you have worked through authentic questions under the simulated environment of the real test. That's why UniAdmissions produced these mock papers, spanning 365 pages, and including 1400 ucat-style practce questions.
Working through these 6 practice tests under exam conditions will build your familiarity with the test format. Using the fully worked solutions you can fine-tune your performance before test day arrives to ensure you perform to the best of your ability.
Published by the UK's leading University Admissions Company, this fully up-to-date resource contains all the latest question styles in the test, as written by our specialist test tutors. Practising with these papers will allow you to rapidly improve your test scores and approach the real exam with confidence and gain the score you deserve.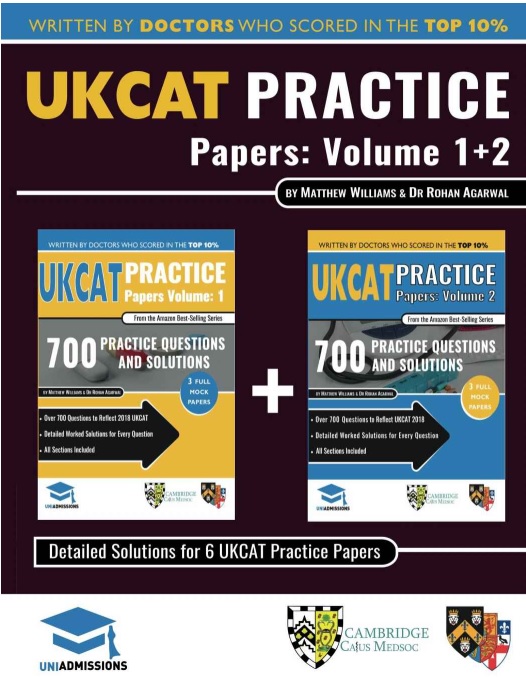 Quantitative Reasoning Tests ( Practice for QR UCAT Subtest)
Price: $45

Quantitative reasoning assesses your ability to use numerical skills in order to solve problems. Although a candidate is required to have a good standard of numerical ability, the tests are less to do with numerical facility and more to do with solving problems. During the actual tests a candidate will be required to solve problems by extracting relevant information from tables and other numerical presentations. Competence in quantitative reasoning is said to be mostly inherited; however, tests have proven that your ability in this type of test can be greatly improved with targeted practice. This book will provide you with 225 pages of sample quantitative reasoning test questions and answers to help you prepare thoroughly for the UCAT Quantitative Reasoning Subtest.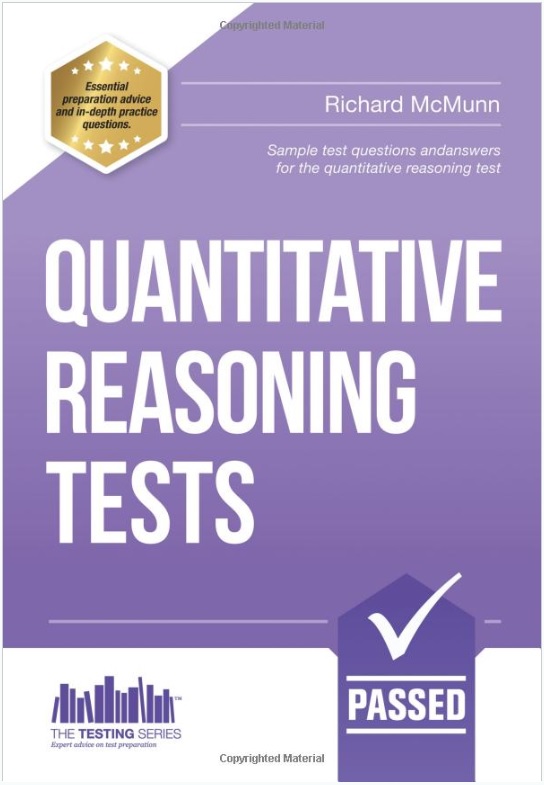 Abstract Reasoning Tests ( Practice for AR UCAT Subtest)
Price: $39

Abstract Reasoning tests are designed to assess your ability to identify patterns amongst abstract shapes where irrelevant and distracting material will often lead to incorrect assumptions and answers.
The test, therefore, measures your ability to change track, critically evaluate and generate hypotheses and requires you to query judgements as you go along. This comprehensive testing manual provides you with sample test questions that are similar to the real test.
It has proven that your ability in this type of test can be greatly improved with targeted practice. This book will provide you with over 140 pages of sample test questions and answers to help you prepare thoroughly for the UCAT Abstract Reasoning Subtest.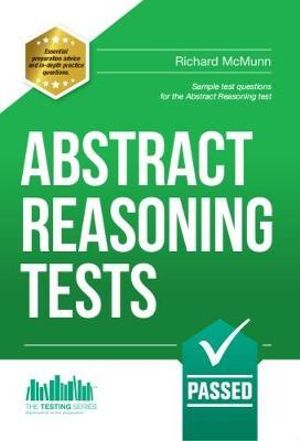 The Ultimate Medical Interview Guide
Price: $75

This book contains examples of Real Questions that were asked in previous medical school interviews. Published by the UKs Leading Medical School Admissions Company, It provides Fully Worked Model Answers for every single question and guides you through the topics and problems that each one raises. With contributions and advice from over 30 Specialist Medical School Tutors, this is your Ultimate companion to the Medical Interview.
Over 150 Commonly Asked Interview Questions,
Fully Worked Explanations
Detailed Multiple Mini Interviews (MMI) Section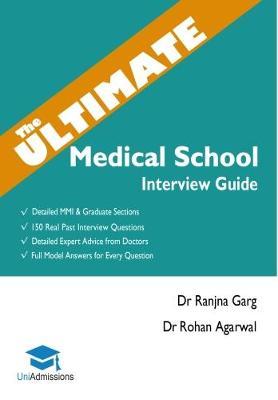 How to Master the UKCAT (UCAT) 5th edition.
Price: $49
Over 700 UCAT style practice questions with answers and explanations.
Questions are designed to build up speed and accuracy across the five sections of the test, and answers include detailed explanations to ensure that you maximise your learning.
Full mock test to help you get in some serious score improving practice, How to Master the UKCAT will help you prepare for the test, learn the demands of each section and develop a winning approach that gets results.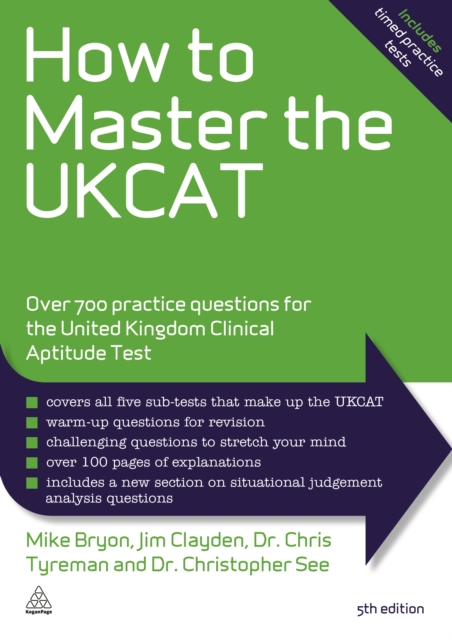 Mastering the UKCAT (UCAT)
Price: $59
Mastering the UKCAT covers all parts of the UKCAT: Verbal Reasoning, Quantitative Reasoning, Abstract Reasoning, Situational Judgement and Decision Making. The book also: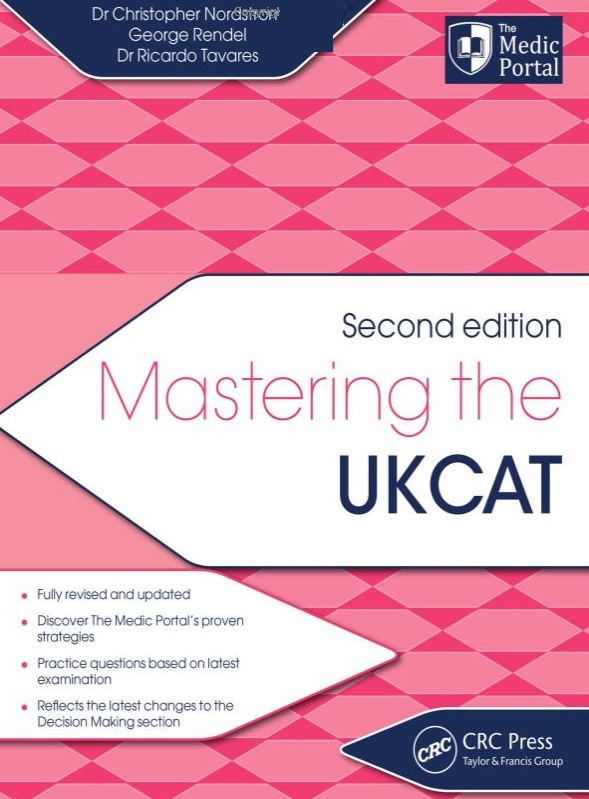 Interview Techniques Textbook by NIE
Price: $89
Book objectives
How to prepare for university-specific Medical Interview?
Preparing for your medical school interview is essential to your potential success.
Develop required interview skills, confidence, and in-depth understanding of the essential university interview pillars.
Develop strategic information and personal profile to stand out of the crowd.
Understand the 3Ps of interviewing.
Book Description
An intensive training aid covering all aspects of the interview techniques.
Structured developmental exercises and tasks for targeting strong and relevant profile building, self-reflection, and self-assessment.
Invaluable advice on researching strategic information.
Professional tips on interview etiquette, creating lasting impressions, managing nerves, and confidently answering questions.
Close to 200 real Medical School sample questions covering Structured, Semi-structured and MMI / MSA Interviews.
An invaluable experience and preparation assessment tool.
Book length: 158 pages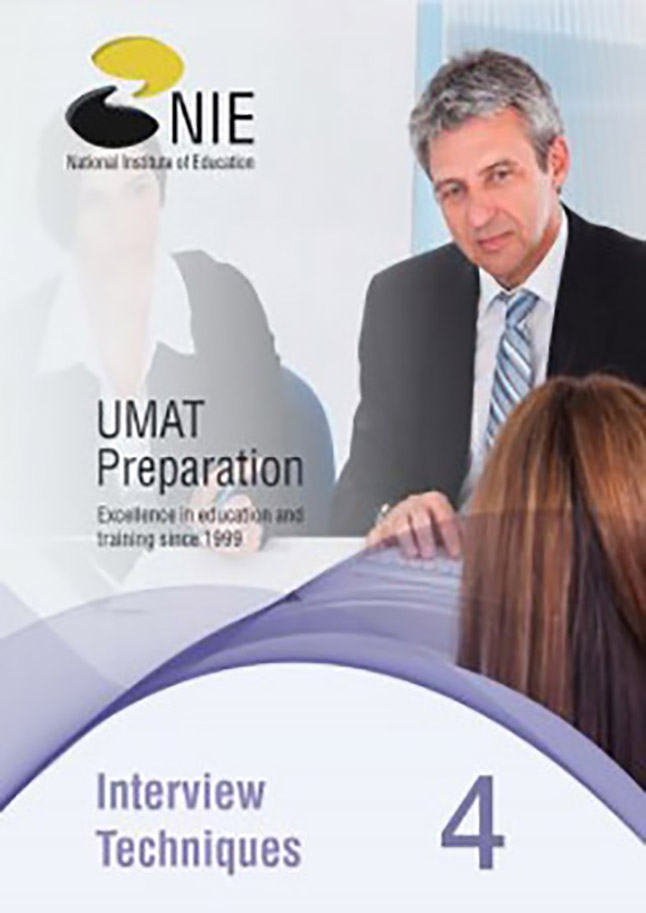 Medical School Interviews
Price: $75

A Practical Guide to Help You Get That Place at Medical School - Over 150 Questions Analysed. Includes Mini-multi Interviews. This 2nd edition of the best selling book on medical school interviews contains up to date information on NHS (National Health Service) current issues and extensive advice on how to handle MMI-style interviews. This book presents an in-depth look at over 150 medical school interview questions. The book provides you with techniques to address the various types of questions, analyses good and bad examples of answers, teaches you how to add depth to your answers and how to answer those difficult ethical scenarios and lateral thinking questions. If someone asked you: Why medicine? or What are the qualities of a good doctor? Would you crumble or would you respond with the same old cliche as the next candidate? What makes a good team player? Are you a leader or a follower? Should alcoholics receive liver transplants? Was it a good idea to send a man to the moon?