Medify UCAT Preparation
Preparing for UCAT via the revolutionary UCAT Medify Platform
As always, we aimed and we succeeded in
producing the best exam preparation available.

2019 Medical Interview Training Workshop Dates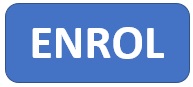 For over 20 years, NIE has been referred to as the leaders in UMAT and Medical Interviews preparation. With nearly two decades of experience in research, development, and aptitude test training, we have now turned our focus to the UCAT! In effort to provide our UCAT candidates with the absolute best training platform we have partnered with the best brand in the game!
Henceforth, we would like to announce our partnership with MEDIFY.co.uk