The Kaplan Strategy Book is part of the Kaplan UCAT online course and students have access to a PDF reader version of this book as part of their online platform. However, as the test is nearing we requested Kaplan publishers for a limited number of the Hardcopy versions of the UCAT ANZ Strategy Book as an optional recourse for those who prefer to work with a hardcopy resource. Please note, this book is not available for sale online and we are only allowed to offer it to existing clients who already enrolled in the Kaplan online course.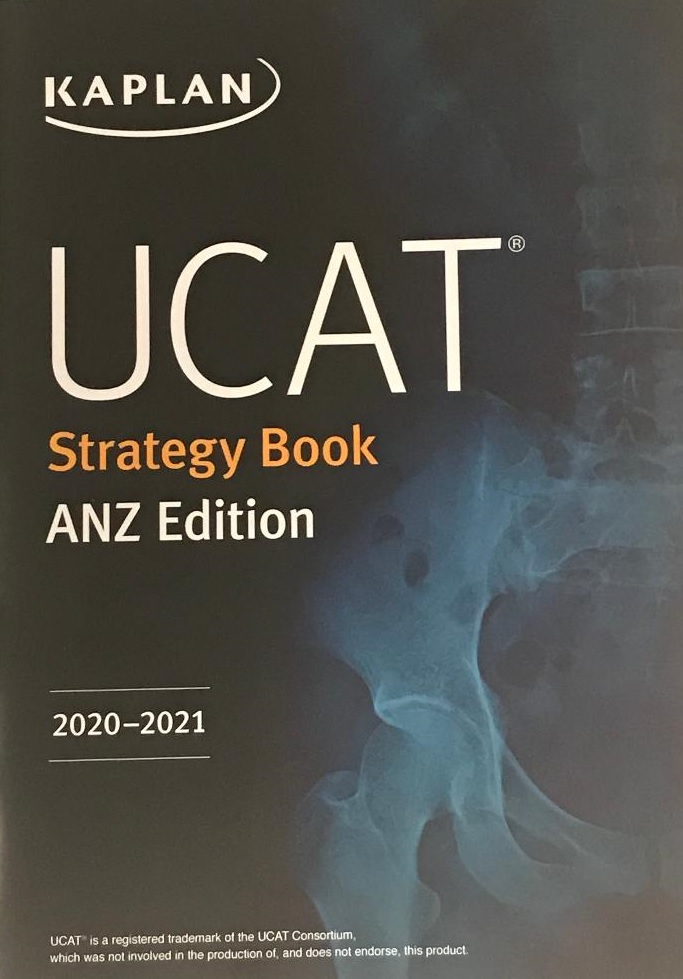 Cost: $59 + $9.95 postage fee. At NIE books are dispatched daily via Express Australia Post.
Should you wish to place an order for a copy, please fill in out the order form below.
Book Description and Content:
Softcover A4 size – 305 pages
Introduction and Orientation

Strategy Session 1: Scoring and Triage

Lesson 1: Verbal Reasoning Basics

Lesson 2: Decision Making Basics

Lesson 3: Quantitative Reasoning Basics

Lesson 4: Abstract Reasoning Basics

Lesson 5: Situational Judgement (SjT) Basics

Strategy Part 2: Pacing and Practicing

Lesson 6: Advanced Verbal Reasoning

Lesson 7: Advanced Decision Making

Lesson 8: Advanced Quantitative Reasoning

Lesson 9: Advanced Abstract Reasoning

Lesson 10: Advanced Situational Judgement (SjT)

Strategy Part 3: Preparing for the Test Day
Events Coming Up at NIE!!
VERBAL REASONING ADVANCED SKILLS TUTORIAL